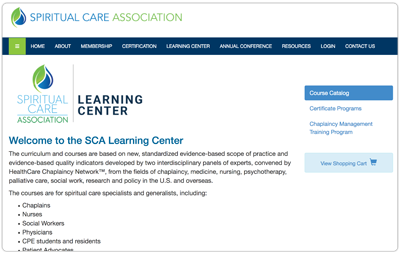 Correlative partnered with Spiritual Care Association®, an international professional membership association for spiritual care providers, to develop their online community and Canvas interactive distance learning (IDL) solution for its online curriculum.
Through its online community, The Spiritual Care Association® provides membership-based certification, resources and Canvas distance learning curriculum. Online curriculum is purchased and registered via the site's ecommerce-based Learning Center.
Correlative provides on-going application development, Canvas administration and website maintenance for the Association.